Conquest Of Paradise
Anne P. is the main feature in our fem joy gallery update of pictures. She's a super sexy short haired blonde with a naughty mind. Just how naughty she is? Well you'll be convinced when you'll see her gallery of poses where she got all naked on a public beach. She will give you a boner as well, that is for sure, so sit back and get ready for that.
We are back on track with another beauty and it seems like our babes are going naughtier with every week. Like this babe, for example. She will get her every piece of clothing on a public beach and will expose her wet pussy under the sun and the cameras. She is posing here provocatively and you will simply love her for the way she is going on camera. Anne knows how to tease and will have all the men's eyes starring at her every time she walks a place. Like this time for example,  this babe had no problem that this was a private beach.She went naked just for you. So without further due, we're leaving this with you and we hope to see you soon.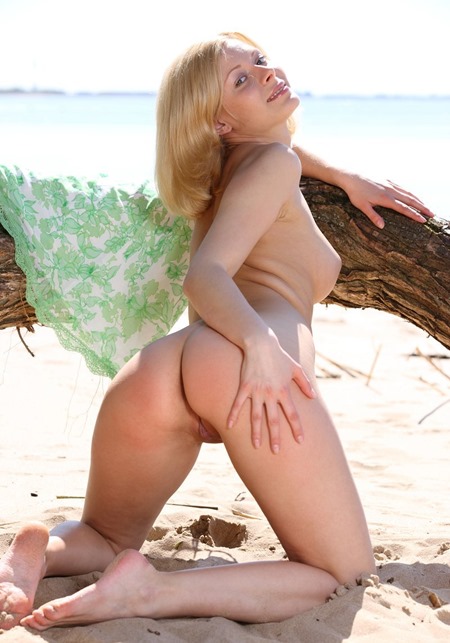 See this blondie posing her body in the nude on the beach!